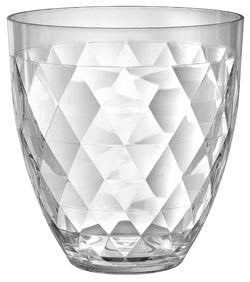 Diamondback Container

ID: 2110
Diamonds Are a Girl's Best Friend This clear acrylic diamondback container has "elegant" written all over it.

Can even double as an ice bucket for the bride and groom in their hotel suite. Very unique clear diamond cut container (looks like glass). Can be used after your event around the kitchen or bar.

"Square cut or pear shaped. These rocks don't lose their shape, Diamonds are a girl's best friend."
Clear acrylic
8 1/4 H x 7 13/16
Hand Wash, ONLY
No Minimum Order